Reviews
Be as snazzy as Tony Stark with these cufflinks
Ever since us geeks burst on the local scene, we've managed to effortlessly marry geekiness with style. (Ed: Nope, not even close.) Even then, part of the reason why we are considered style mavens is due to our carefully curated ensemble of superhero T-shirts. But when the time comes for us to look sharp, that's when the iron suits come off and the regular suits come on – and everybody knows that Tony Stark isn't going to be seen without some fine cufflinks.
Thanks to the guys at Singapore-based Eminence Cufflinks (Cufflinks.sg), we've been introduced some swanky cufflinks that will look good on any self-respecting geek. We've got our hands on some of them, and took a look at two pairs: The Iron Man cufflinks (S$29) and the Captain America (S$28.90).
THE CAPTAIN AMERICA
Based on Captain America's shield, these cufflinks are the common bullet back and toggle type. In general, they're pretty well-built: The toggle looks and feels tight and secure, so you shouldn't get any wardrobe malfunctions. The paint job looks pretty good too – but if you look closely you might see some imperfections.
Nonetheless, these are a pretty understated pair that show people how cool you are, without screaming "NERD".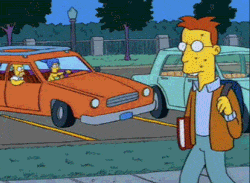 THE IRON MAN CUFFLINKS
If you want something more eye-catching, the Iron Man cufflinks are a good choice. These aren't based on the arc reactor, but something more identifiable – Iron Man's mask. (That said, some glowing arc reactor fun would have been great.) They're also the bullet and toggle type of cufflinks, and so are easy to take on and off.
While they're thicker than the Captain America ones, they're still only about 0.8cm thick – and once you put them on they don't stick out. They do look flashier than the Captain America ones, but they're not loud. Depending on how you match the colours, you can still mix the look up quite a bit.
The back is a little different from the usual flat cufflinks. The mask is hollow, which means the toggle is attached via a narrow point – but it still looks and feels very secure. The paint job on this was also better than that on the shield, but that might differ from pair to pair.
I do like both pairs, and think they would work for different occasions. The build is solid, and they're well-priced for what you get (and currently they're on discount from the listed prices). Whether as gifts for a geeky friend or for yourself, they're something worth considering.
THAT'S NOT ALL
These are not just the only geeky cufflinks Eminence has on sale. On top of the two above, they also have a LEGO one (sadly, the studs aren't the proper size so you can't have a minifig ride shotgun on your wrist), as well as a Superman one. There's also a wider, non-geeky geeky range, which we will look at at a later date.